Energy & Water Solutions for – Home – Farm – Ranch – Island – Industry
2 kW to 1 MW – LP or Diesel (safe long term storage fuels) – 4 vendors to chose from
Can be combined with JMCC WING Generator Models OR stand alone Backup or Primary power
ON or OFF Grid – Energy and Water Solutions
Download PDF Brochures at bottom of page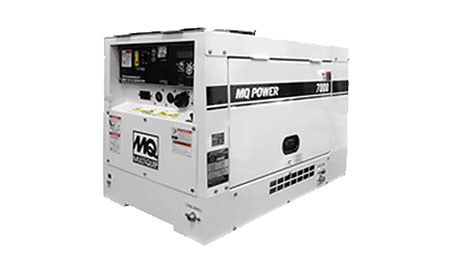 Diesel & LP Backup and Primary Power
Generators – with a WING or stand alone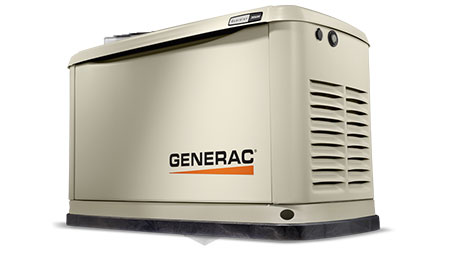 Home and Commercial Backup
Liquid Cooled – High efficiency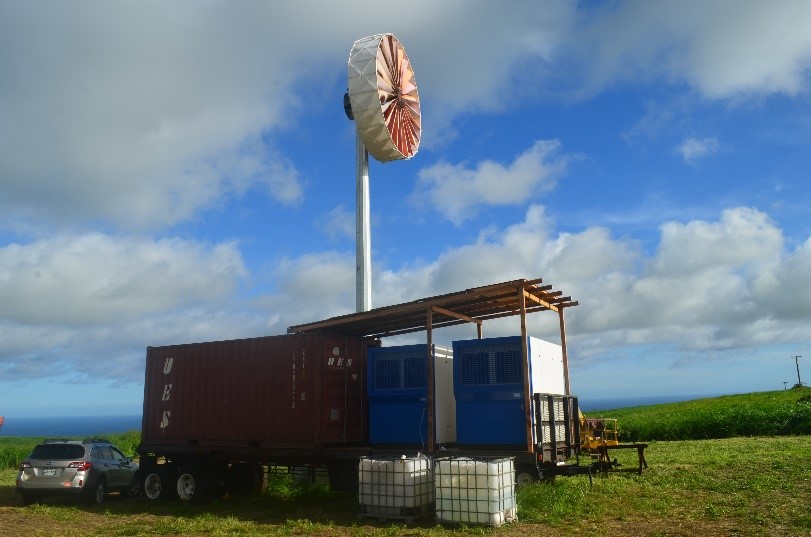 Combine WING with Backup or Primary power
50 kW JMCC WING powering 2 Atmospheric Water Generators
2018 XPRIZE "Technology Innovation Achievement Award"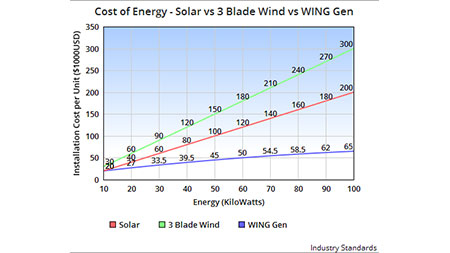 Cost of energy – WING vs Solar vs 3 Blade wind
click on image for full screen view
Any degree of reliability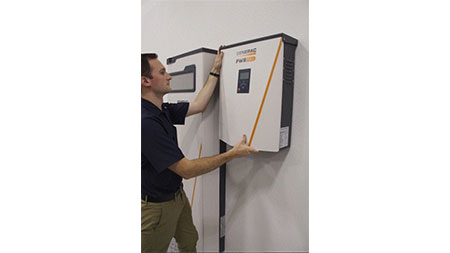 Generac Lithium PowerCell
For On GRID Applications
Professionally installed and maintained
Combine with WING On GRID systems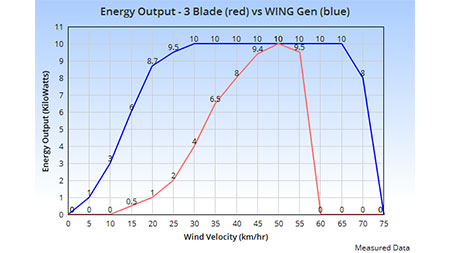 Efficient Energy at all Wind Speeds
JMCC WING vs 3 Blade systems click on image for full screen view
NOTE – Farther below are brochures and information on all the products described on this sub page. First please understand the following terms: "Alternative Energy" (sometimes referred to as "Renewable" or "Green Energy") – Energy from a natural source like wind, thermal, hydro and solar that constantly renew from naturally occurring processes. The entire field is filled with misinformation and since traditional 3 blade turbines and solar cannot be operated as a profitable business they rely on huge government subsidies to keep operating.
The JMCC WING Generator is a relatively new entry that beats all old technologies in efficiency, cost, environmental benefits, foot print (amount of land used) and cost. It can be combined with LP or Diesel power to assure continual power with the concept that 90% of the energy comes from the wind. They are available for small to very large operations "Power" – Units of Energy per unit time usually specified in electrical systems as watts, kilo watts (kW) or Mega Watts (MW). At any given moment this is the production of useful electricity. A WING or LP or Diesel Generator is rated in units of "Name Plate" power which is the maximum level of power production at optimal conditions and full load. "Energy" – Units of Kilo Watt Hours (kWh) or Mega Watt Hours (MWh) is the amount of energy expended or produced in a system. For example when you get your "energy bill" it is quoted in these units with a per unit charge, which along with other fees makes up your electric bill. Even though a power generator is rated at a certain "Name Plate" power, they will never produce that in real life. What we do at JMCC WING is educate our customers in comparing the real energy production of a system. The JMCC WING systems produce far more energy than 3 blade or solar panel systems of the same Name Plate for many reasons. "On Grid" – An alternative energy system connected directly to the public utility grid for credits or sale of electricity. "Off GRID" – An alternative energy system that operates remotely from the public utility grid to provide independent power. "Backup Power" – Refers to an energy source that turns on (either manually or automatically) when the main grid power goes down. It is expected to operate only a few hours per year and is not meant to provide long term power. "Home" – Refers to energy devices and power levels typically consumed at the house level. The average US house consumes 1300 watts of power on average, amounting to about 11,388 kWh per year of electrical energy usage. At an average cost of $0.10 (ten cents) per kWh that means the average US household pays $1138.80 for electricity per year. "Commercial" – For Stores, small factories or commercial facilities using energy for commerce and related activities. "Industrial" – Large scale electrical users. Also refers to the level of power and reliability of power sources. Industrial power is required to keep operating 24/7/365 as the company cannot function without it so the sources of power must be more resilient and reliable. "Emergency Power" – Hospitals and other essential services are considered Emergency and must have power at all times. Any replacement power sources must be able to operate without fault. "Primary Power" – Refers to the power sources that provide Homes, Commercial, Industrial and Emergency facilities with continual power. A home too may require primary power in case of a long unexpected power outage. Primary power systems cost a lot more than Backup or Home or Commercial and their warranties are shorter since they are expected to operate all the time. They typically come with extensive maintenance packages. The owner also has to plan on larger storage facilities for fuel. That is why we only sell LP and Diesel systems as the fuel safe to store. Each has its advantage. LP can be used for many more uses and is contained in a long term tank. Diesel provides more power and can be managed without a delivery truck in some cases and can be used for diesel vehicles and other applications.
Due to false information by people trying to sell "alternative energy" at the home, commercial and industrial levels, the myth has been propagated that providing your home with alternative power is cheap and with a few solar panels you can reduce your electric bill. We dispel those myths with realistic numbers and information. The JMCC WING Systems are the most cost effective solutions when you consider the TRUE COST OF ENERGY.
THERE IS NO SUCH THING AS "ONE SIZE FITS ALL" … THAT IS WHY WE TALK TO EACH CUSTOMER TO SPEC OUT YOUR SYSTEM THAT FITS YOUR NEEDS DOWNLOAD AND FILL OUT THE QUESTIONNAIRE BELOW TO START THE PROCESS OF DESIGNING YOUR SYSTEM
WE HELP YOU CHOSE THE MOST ECONOMIC SOLUTIONS BUT WILL NOT SELL YOU SOMETHING THAT WILL NOT WORK FOR YOUR APPLICATION. SEE THE TABLE BELOW FOR MORE INFORMATION AND BROCHURES ON JMCC WING PRODUCTS THAT WILL KEEP YOUR LIGHTS ON.